[Don't] Insert Coin
ABOUT OUR GAME
Lopista is a video game character who lives his tiring life in his arcade cabinet. After decades of playing and dying repeatedly, somedays he just does not want to step in his own game. Help him kick the coins out of the arena, preventing them from entering the device that starts his game.
Press, hold and release the action button to kick the coins. The more you hold the button, the stronger the kick and farther the coins go. However, coins pile up when they collide with each other, making them more vulnerable to stronger kicks. With the movement buttons You can move the character around or change direction while holding the kick button.
CONTROLS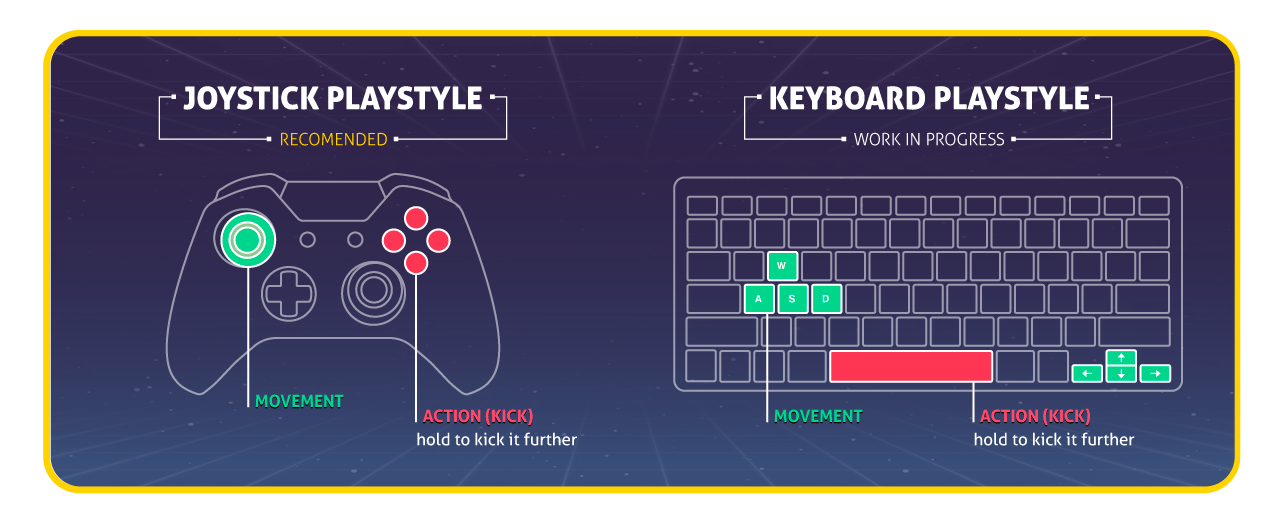 Windows, Mac and web builds are listed bellow! :)
Download
Click download now to get access to the following files:
Dont-insert-coin-Win_LD44.zip
30 MB
Dont-insert-coin-Mac_LD44.zip
32 MB
Comments
Log in with itch.io to leave a comment.
love that coin stacking mechanic
Really cool game! Missed a score system tho, guess I managed to spent 5 minutes or something like that without the starting the game, but without proof I can't brag about it. ):